Features
Make sure this fitsby entering your model number.
🍕🍕Compatible with Kitchenaid 4.5 quart mixers, high quality gate shield replacement parts to help prevent splashing.Note:it is not compatible with Kitchenaid 4 quart
🍪🍪Fits models:K45SS,KSM75,KSM150,KSM120,KSM151,KSM152,K5,KG25,KP50, KSM5, FK4SS, K5SS, KG25G7X, KG25H3X, KP50PS, KSM450,K45,KSM455, KSM5, KSM50HDP, KSM500,KSM95,KSM90, KSM100, KSM103, KSM110. Please confirm the model number located at the bottom of the mixer before ordering
🍕🍕Replace Part Numbers: W10616906, WPW10616906, AP6023411, 9709923, 3177975, 3177976, 3177977, 4162314, 4162315, 4163467, 4163468, 4169995, 4176071, 4176115, 4176452, 4176453, 9701671, 9704568, PS11756755
🍪🍪Note: It is not suitable for glass bowls or accessories bowls. The ingredients flow down easily and it works great and it stays on without any problems. It also helps keep lightweight ingredients like flour from flying out of the bowl when you're mixing
🍕🍕VideoPUP is focused on providing high quality products and first class service at a reasonable price.If you are not satisfied with our products,please feel free to contact us and we will resend or refund
Product Images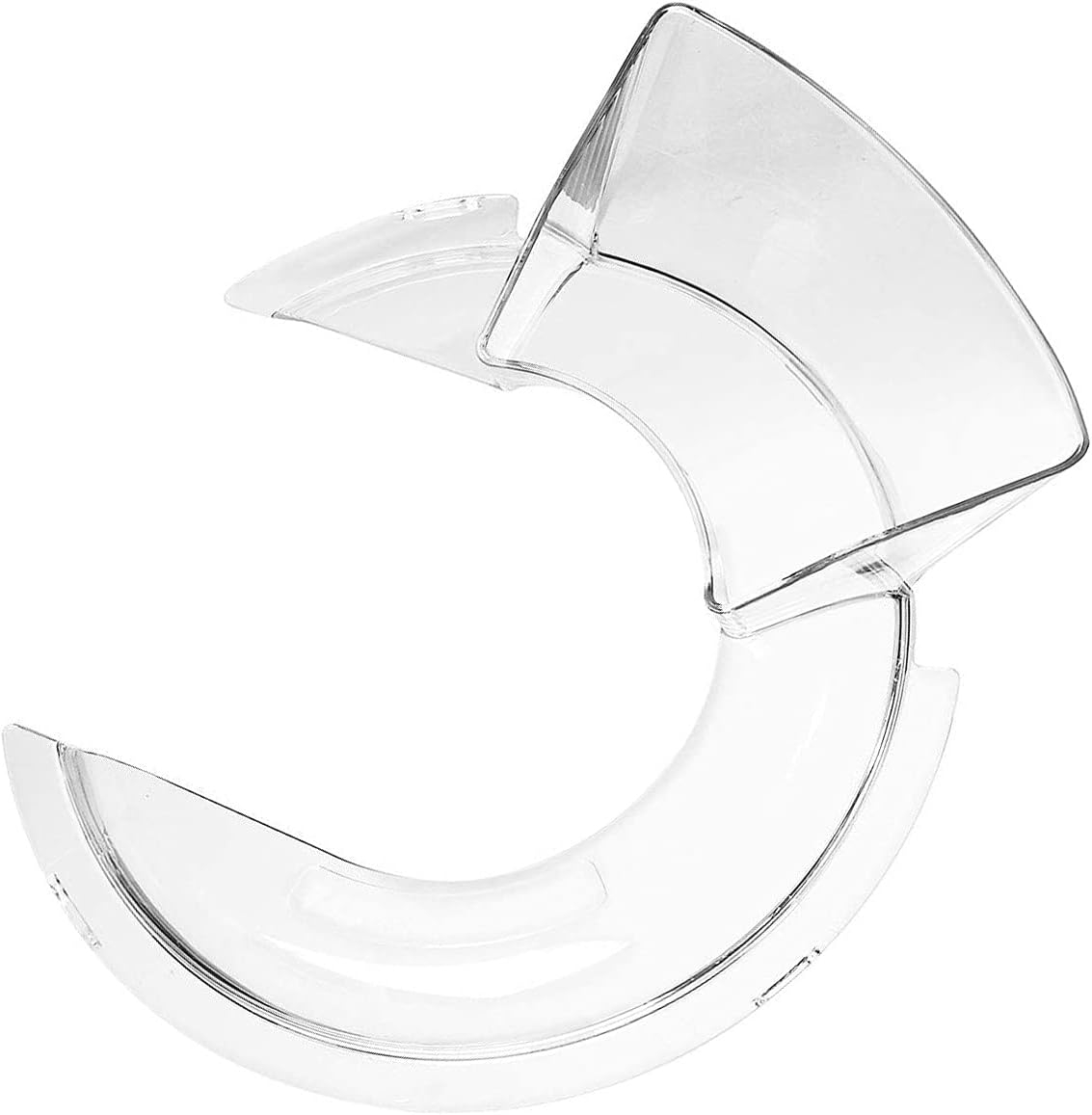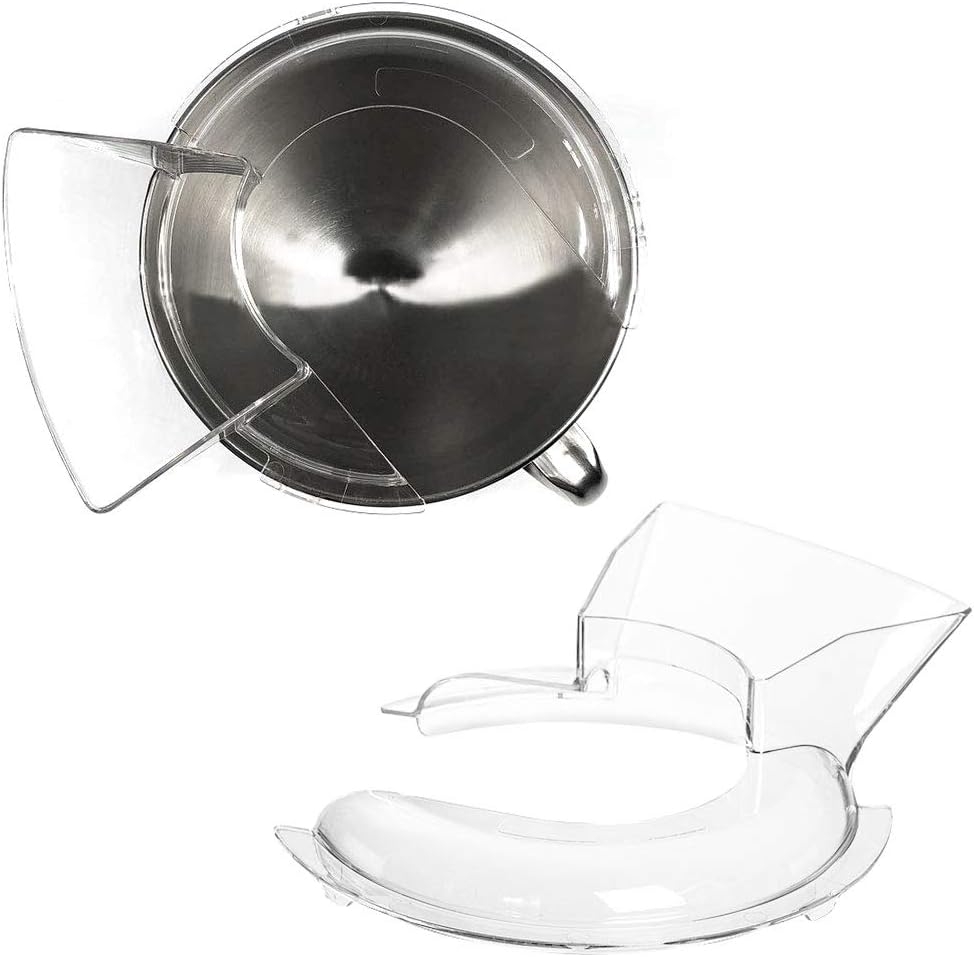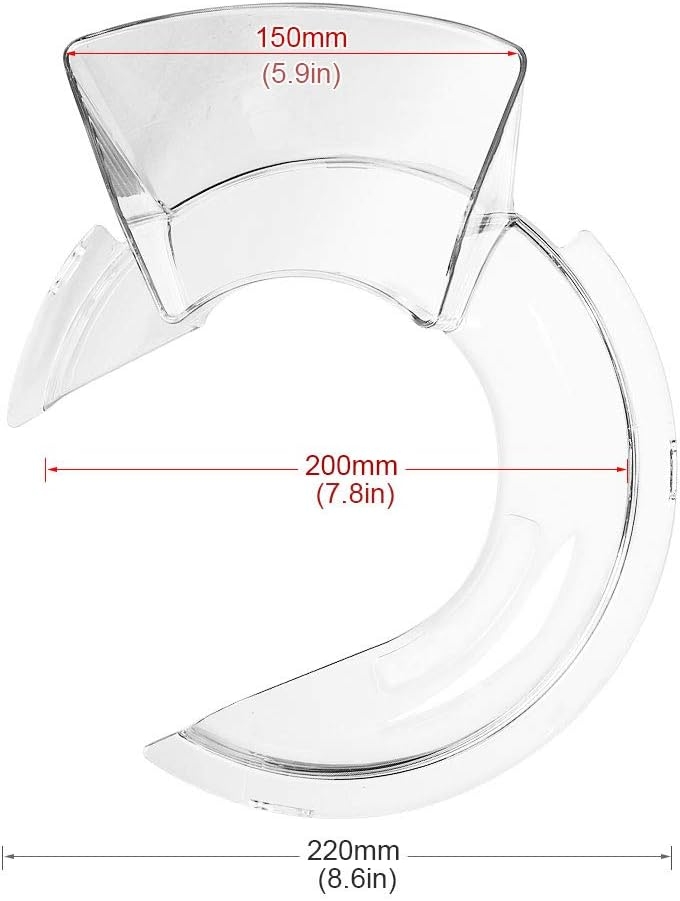 Product description
VideoPUP POURING SHIELD 4.5 QUART STAND MIXER PARTS ACCESSORIES
With our pouring shield help you prevent ingredients from splattering.

Help you add ingredients without making a mess.

Help you make delicious food fast.

Help your make kitchen clean and tidy.
Fits models: K45SS,KSM75,KSM150,KSM120,KSM151,KSM152,K5,KG25,KP50, KSM5, FK4SS, K5SS, KG25G7X, KG25H3X, KP50PS, KSM450,K45,KSM455, KSM5, KSM50HDP, KSM500,KSM95,KSM90, KSM100, KSM103, KSM110.
How to use it: use with 4.5 Quart mixer.
Compatible with: 4.5 quart vertical mixers.
Durable Pouring Shield

Made of high-quality transparent plastic, food-grade materials are non-toxic, odor-free, durable, safe and reliable.

Compatible with 4.5 quart

Compatible with 4.5 quart bowls vertical mixers

Prevent Splashing

The ingredients flow down easily and it works great.With the splash shield, It helps keep lightweight ingredients like flour from flying out of the bowl when you're mixing.
Specification:
Type: Pouring Shield
Material: High quality PCTG, BPA free
Color: transparent
Weight: 210g
Package included:
1 X Pouring Shield
Note:
This is a non-original aftermarket replacement item. Please confirm the model and size before purchasing.
Please clean it after using and don't with cold water clean it. The pouring shield will deformed by thermal expansion and cold contraction.
---